 Averbode honey cake with walnuts 400 g
In cooperation with the abbey of Averbode we created this honey cake to really become 'one with the moment'.
A typical characteristic of our artisan spice cake is that they are slowly baked in baking trays containing wood.
After baking, they are cut by hand while still warm.
Discover all the Averbode products and much more at www.averbodemoment.be.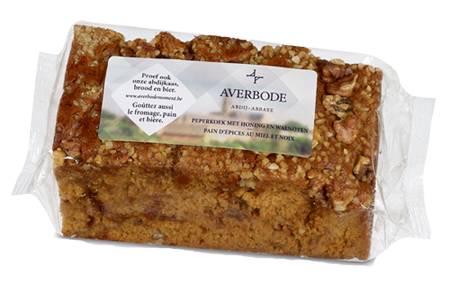 Nutritional values
Energy

1514 kJ / 358 kcal

Fats

6,6g

of which fatty acids

0,7g

Carbohydrates

69g

of which sugars

39g

Fibers

3,1g

Proteins

4,0g

Salt

0,42g